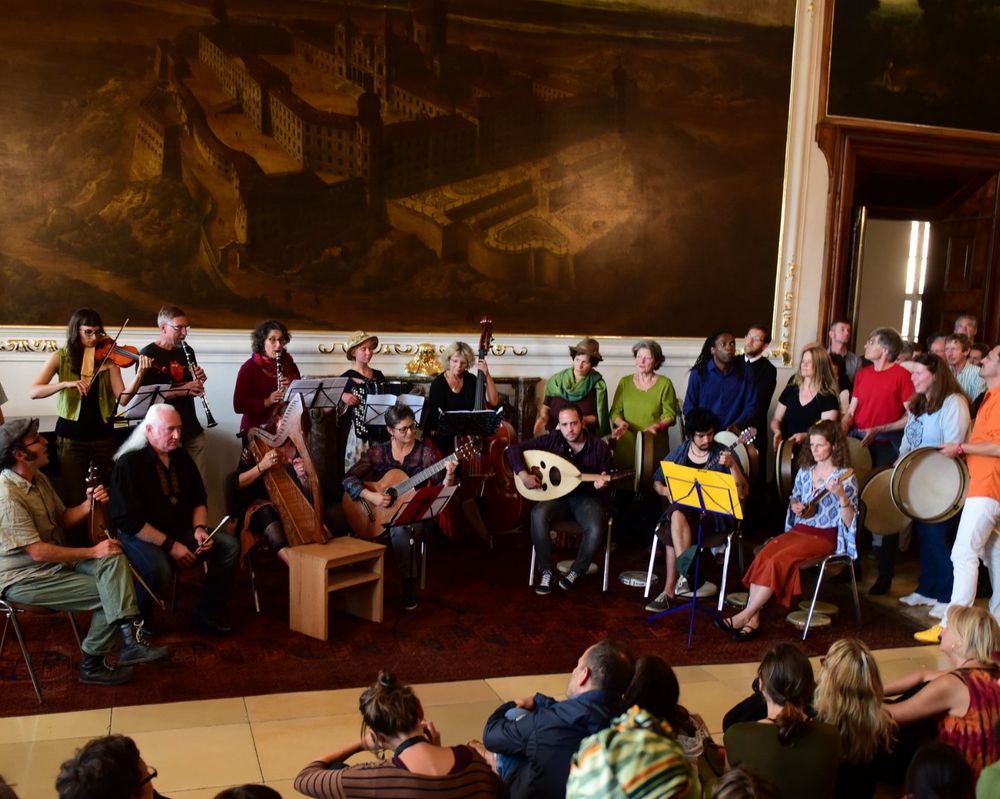 MEDITERRANEAN MUSIC WORKSHOP
Collective music of Crete and the east mediterranean
Musicians with all cultural backgrounds and instruments, meet in the frames of music festivals, music days and music ethnology courses in conservatories and universities in order to experience flavors, techniques,improvisation and spontaneous orchestration based on tunes and dances from the East-mediterranean area including Greece,Turkey, Syria and the Balcan, with a special glance on the oldest music of Crete out of the archive of PAVLOS VLASTOS.
THE ARCHIVE OF P.VLASTOS
The cretan Folklorist, gifted singer and teacher of Byzantine Music PAVLOS VLASTOS (Παυλος Βλαστος), researched on the island of Crete between the years 1850-1910 collecting all forms of cultural expression including songs and dances. The cretan musician DIMITRIS SGOUROS researched on the historical archive of Chania/ Crete and found more than 400 songs and dances written in the Byzantine music notation. He translated many of them in to music, made a selection of the more representative ones that picture the archaic and lyrical character of Cretan music and with dedication he brought this music to the world.
My luck of learning the Lyra with D.SGOUROS has born the necessity of contributing as well as he to the care and the maintenance of this beautiful music tradition.