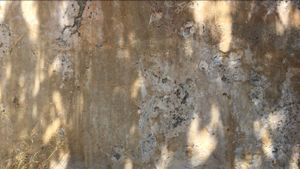 Bio
ANDREAS PARAGIOUDAKIS
Andreas Paragioudakis was born 1980 in Crete/Greece. He is collaborating with various musicians in various formations, composing contemporary modal music, music for theatre  and film. He is founder of the "unter der Laterne" project, co-founder of the Duett & Ensemble SALINGARI . the STALA Quartett, the  TAMBOURLA Trio and the WOTSALA Duett
His early interest for sound gave him the chance to explore the worlds of classical harmony and traditional music. With the guidance of his tutors he got access to improvising music collectives where he experimented with the sound colors of his origin as well as the application of electronic music within the frame of improvisation.
His multiinstrumental skills playing the piano, the cretan Lyra, the cretan Lute, traditional flutes and accordion, have contributed in forming a musician that moves beyond borders and genres, collaborating with jazz and improvising musicians as well as traditional musicians. 
He is a guest-tutor for elemental singing and spontaneous orchestral building in the Conservatory of Feldkirch, the annual music festival GLATT & VERKEHRT and the KLANGWELT TOGGENBURG.
2018 to 2020 he launched a collective of 16 musicians from Europe and the East-mediterranean and organized a series of 12 concerts in Austria with different formations and themes.
He collaborates with writers in Switzerland and Austria, creating music for interdisciplinary and participative projects & installations such as "VOIX DE RESISTANCE" in collaboration with the association RELIEFS/ Lausanne and "WORLD OF TALES" with the painters and story-teller Monika Hehle
His interest of exploring spaces with different acoustics has presently led to a collaboration with the history museum of Vorarlberg (Austria) where the improvising and composing work of musicians and writers aims to create new cultural stories inspired form the museums existing stories and exhibits
He has lately released four digital LPs "soundscapes I-lll" and an EP "Sunset".
3 Debut albums are to be released 2021/2022:
STALA QUARTETT "SHINE"
SALINGARI "SALINGARI"
WOTSALA DUETT "ORPHEUS & EURYDIKE"
For more information about the new releases, booking  conditions and products feel free to subscribe on our mailing list or contact at aparagioudakis@gmail.com
He lives in Bregenz/ Austria